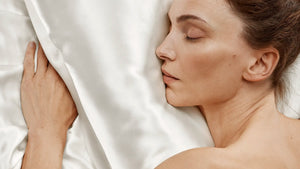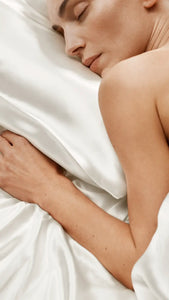 OPSUNDBAY Deepsilk™
The Rest of your Life
Sumptuous silk, enriched with natural sericin silk protein
OPSUNDBAY Deepsilk™
Treat your Skin with our finest Silk
OPSUNDBAY Deepsilk is made from enriched cosmetic silk. A new functional silk fabric specially designed to allow the active ingredients of sericin silk protein to support and maintain your skin and hair while you rest.
The luxurious 25 momme charmeuse weave mulberry silk has been enhanced with micelles containing the naturally occurring amino acids found in raw silk. This restores the material's original benefits including antibacterial and moisturising properties.
25 Momme Silk
Only 6A Highest Grade Mulberry Silk is selected for Deepsilk™ - and charmeuse weaved to be exceptionally comfortable and gentle on your skin and hair. 
Silicone-free
Deepsilk™ is silicone-free. Other silk bedding has silicones and supplementary surface treatments to the fabric to achieve a shiny look and a manufactured soft touch.
Laboratory Tested
Laboratory test show Deepsilk™ has enhanced moisture absorption and release effects compared to standard silk, benefits that last for more than twenty washes.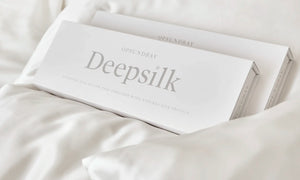 What makes Deepsilk™ unique?
Aside from its sumptuous feel and lustrous beauty, silk has remarkable qualities when it comes to comfort, absorbency and breathability. In close collaboration with one of the world's most skille...
Read more
OPSUNDBAY DEEPSILK
The full Deepsilk™ collection
25 momme charmeuse weaved mulberry silk of the highest grade enriched with sericin silk protein.
SHOP NOW
"
Our Deepsilk fabric is designed to take care of your skin while you rest.

"